Introduction
The LEIA Distance Learning Course provides a technical training programme of study which aims to extend ones knowledge of lift and escalator engineering.
It has been designed by, and for, the lift and escalator industry to address the difficulties created by a lack of lift technology courses, a highly mobile workforce and the demands of changing British and European standards requirements.
LEIA have produced Policies and Procedures, webinars and Company Contact Guides to download, Including the Mitigating Circumstances Procedure; go to the Publications page
LEIA Distance Learning units are utilised by the University of Northampton to deliver part of their HNC and Foundation Degree qualifications. For further details see the University website. Registration and administration of the units is only through LEIA.
Subjects
The LEIA Distance Learning Course includes the following:
(click on the link for Unit Summaries)
Study Period
There will be three starts within the year; 2nd January, 1st May and 1st September
Any unit can be started at these times (Half and Full)
Unit must be completed within a set time (see example in table below)
| | First Semester – Sept 2016 | Second Semester – Jan 2017 | Third Semester – May 2017 | Fourth Semester – Sep 2017 |
| --- | --- | --- | --- | --- |
| Half Unit | Study | End Test (1st Opportunity) | End Test (Last Opportunity) | – |
| Full Unit | Study | Study | End Test (1st Opportunity) | End Test (Last Opportunity) |
Course Materials
Material for each unit consists of a Course Reference Book (CRB) and 40 (full units) or 20 (half units) Learning Packages (LP)
Course material available on CD, memory stick or SD card; no need to download course material from the web
Interactive material; no scrolling to find references
Automatic cross-referencing between CRB, LP and Self-Assessment Questions
Candidate Requirements
The candidate MUST have an accessible e-mail address – where possible, all communication will be via this means
You will need a computer with Adobe Reader v9 or higher
Internet access when undertaking the Computer Marked Assignments
Tutor Assistance
Tutor support will be by Company Contact and/ or Mentor
Queries to Company Mentor in the first instance; escalated to LEIA if unable to answer
LEIA staff will respond, but queries must be by e-mail only – one to one tutoring no longer available
Assessment
All testing will be completed online
Multiple choice or 'fill in the blank' questions, but this is NOT an easy option – questions will be worded to require thought from the Candidate before answering
6 Computer Marked Assignments (CMA) for a full unit, 3 for a half unit; can be taken at any computer
End Tests (ET) for each unit will be at test centres and invigilated
CMA used for assessment (worth 20% of total mark), ET worth 80% of total mark. Pass mark aggregated 70% of total mark.
Candidates who score greater than 60% aggregated score may be permitted to undertake a Supplementary Compensation Test (SCT) to gain extra points to supplement their already high score. The SCT consists of 20 questions each worth ½ -point. Candidates will be able to research the questions before answering them. Candidates are permitted to use any resources available to them. The main benefit of the SCT is that the questions can be answered at any computer; candidates do not need to attend a test centre.
Awards
Certificate of Unit Achievement issued by LEIA
IOSH Certificate after MSH4 (Managing Safely)*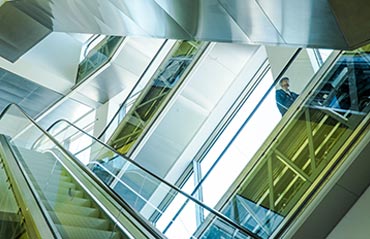 9th January, 2017
Lift Owner News – Recall of lifts in the event of fire
We are often asked about whether lifts should be recalled in the event of fire.  With the recent publication of revised British Standards dealing with fire safety in the design of buildings and specifying the lift recall operation, it is a good moment to publish a  "Lift Owner News" article on this subject. Click on […]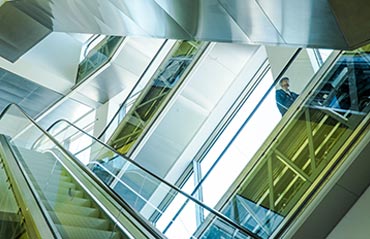 19th December, 2016
LEIA Newsletter – December 2016
The latest LEIA newsletter has been published with an introduction and round-up of recent news, a feature on the new Lifts Regulations, an update from the trailblazer apprenticeship group, and 2017 dates for your diary.. Click here for the LEIA newsletter page. Click here for the December 2016 newsletter.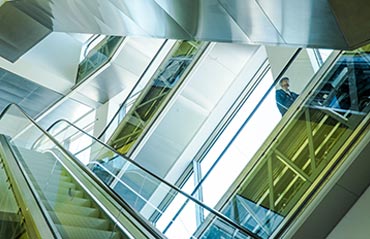 6th October, 2016
LEIA Newsletter – October 2016
The latest LEIA newsletter features the latest on Project Bank Accounts, a feature on the Apprenticeship Levy and report on the Liam Loves Lifts campaign.