Safe & Sound
This campaign is launched by LEIA to promote the safe use of escalators and moving walks by the production of an informative cartoon video, cards and posters explaining the rules when using this equipment. The information is aimed at young children who need to learn the few basic rules when travelling on escalators and moving walks. Two characters have been created; "Safe & Sound" to help get the message across. Owners of escalators and moving walks are welcome to contact the Association for more information.
Step on and off carefully
Hold the handrail and the hand of any young children with you
Always stand and face forward
Never sit down
Keep hands, feet and clothing clear of moving parts
Always wear shoes, but be careful with rubber footwear
Take care with loose clothing and shoelaces
Do not take push chairs, shopping trolleys or large packages on escalators
Do not play on or with escalators and moving walks
By training staff to intervene when they see misuse occurring, a serious accident may be avoided.
Downloadable Material
We have produced a cartoon video, inconjunction with Elevation magazine. It can be viewed on You Tube from this link and there are postcards and posters in different formats below.
High-resolutionfor print shops etc.
Printed copies of the cards and a CD of the video are available from LEIA at the address below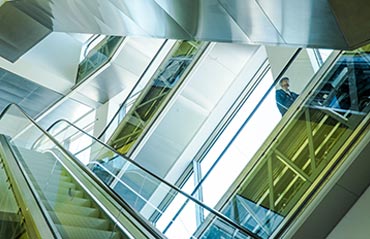 9th January, 2017
Lift Owner News – Recall of lifts in the event of fire
We are often asked about whether lifts should be recalled in the event of fire.  With the recent publication of revised British Standards dealing with fire safety in the design of buildings and specifying the lift recall operation, it is a good moment to publish a  "Lift Owner News" article on this subject. Click on […]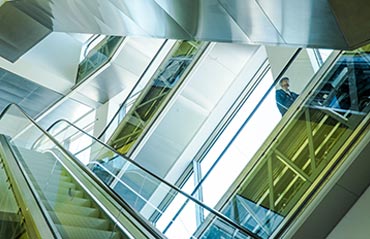 19th December, 2016
LEIA Newsletter – December 2016
The latest LEIA newsletter has been published with an introduction and round-up of recent news, a feature on the new Lifts Regulations, an update from the trailblazer apprenticeship group, and 2017 dates for your diary.. Click here for the LEIA newsletter page. Click here for the December 2016 newsletter.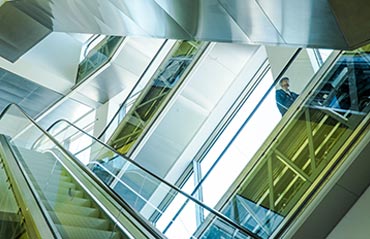 6th October, 2016
LEIA Newsletter – October 2016
The latest LEIA newsletter features the latest on Project Bank Accounts, a feature on the Apprenticeship Levy and report on the Liam Loves Lifts campaign.