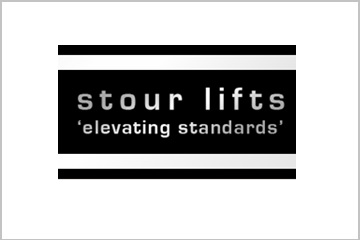 22nd January, 2020
MEMBER NEWS: Stour Lifts Ltd approved for membership
LEIA is delighted to welcome Stour Lifts Ltd as one of its newest members. Based in Highcliffe, Dorset, Stour Lifts is an independent lift company that specialises in planned preventative maintenance; refurbishments; new installations; disabled access lifts; lift repairs and improvements; 24 hours* 7 days a week breakdown service; and hoist maintenance and repairs. On […]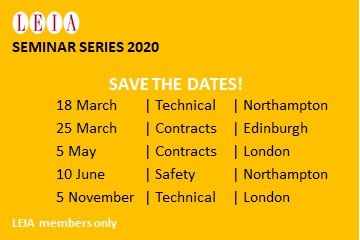 13th January, 2020
2020 Seminar Series – save the dates!
We are pleased to launch the LEIA Seminar Series for 2020, our most extensive series yet!  This year we are planning 5 seminars sessions covering 3 subject areas – safety, technical and contract & legal – and across 3 locations. Further information and booking details will be released soon, but in the meantime save the […]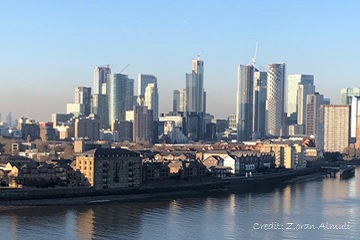 5th December, 2019
Ziehl-Abegg type ZAS0, ZAS1, ZAS2, and ZAS3 elevator machines
Please see a letter from Ziehl-Abegg and amended operating instructions for the regular maintenance and testing of ZAS elevator machines ZAS0, ZAS1, ZAS2, ZAS3. Please note the content of the letter and be guided accordingly.
LEIA is the trade association and advisory body for the lift and escalator industry, formed in 1997 by the merging of two long-standing associations with a history dating back to 1932. With a membership of 150 UK registered companies covering 85% of the lift and escalator industry, LEIA represents a single voice for the sector. LEIA members supply passenger and goods/service lifts, stairlifts, homelifts, lifting platforms, escalators, passenger conveyors and a range of component parts for such products. LEIA members also undertake the maintenance of over 250,000 products falling within the scope of the Association.
Join LEIA
LEIA members have unlimited access to a range of resources of the Association.
Apply to join
Our Work
Member representatives are at the centre of the Association's structure and work.
Learn More