The Personal Lift Group (PLG) is concerned with matters relating to such products as stairlifts, homelifts and lifting platforms. The group meets three times a year to address items of importance to this industry segment and provides valuable input to the Association across all of its key activities including technical standards, safety, education and training.
Some examples of the group's recent activity includes:
Providing input and guidance to the revision of European standards EN 81-40 (stairlifts) and EN 81-41 (enclosed lifting platforms); drafting of EN 81-42 (vertical lifting appliances with fully enclosed carriers) and the drafting of BS 5900 and BS 6440 into a European Standard
Providing guidance to the development of a LEIA distance learning unit on Lifting Platform Technology
Overseeing the production of a LEIA publication: 'A Guide to choosing a Vertical Lifting Appliance for your Home'
Discussing factors affecting market conditions (e.g. Disability Facilities Fund) and reviewing sector performance with reference to LEIA PLG statistics
PLG publications
A Guide to choosing a Vertical Lifting Appliance for your Home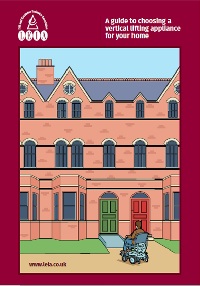 Our Guide presents the vertical lifting solutions (which we call 'lifts' although this covers different types as explained in the guide) available for traveling from floor to floor within your home. If…
you have already decided to have a new lift installed in your property, or
you are considering a new lift and require further information on the options available, or
you are acting in an advisory capacity to someone who may have a need for a new lift
…our Guide highlights some essential factors you should consider before making your purchase.