Membership of the Association is available to companies where a significant proportion of the applicant company's turnover involves work directly undertaken in the manufacture, supply and/or servicing of lift/escalators.
Notwithstanding the previous paragraph, membership of the Association is also available to companies who, as part of their overall trading activity, supply component parts or equipment for the lift/escalator sector.
LEIA and all it's members are accredited to ISO 9001 certification. Most companies installing lifts now have ISO 9001 +, the plus sign demonstrating the additional technical assessment required to comply with The Lifts Regulations.
"Note:" All new lifts are required to carry the CE mark as an indication of compliance with The Lifts Regulations and the European Directive 95/16/EC.
Companies applying for membership must have:-
ISO 9001 certification awarded by a certification body approved by UKAS (the United Kingdom Accreditation Service) or a European certification body of equivalent status.
OHSAS 18001 certification awarded by a certification body approved by UKAS or a European certification body pf equivalent status.
Other requirements for membership include:-
A minimum of three years registration in accordance with the Companies Act.
Provision of three consecutive years of accounts, which includes the last complete financial year.
A written Company Safety Policy or OHSAS 18001 certification.
Product and third party insurance cover of £5m (minimum).
Two industry sponsors, one contractor member and one supplier member. (list of LEIA members available on request)
The objective of these requirements is to provide reassurance to customers when dealing with member companies.
There is a requirement that all LEIA members should be accredited to OHSAS 18001 in 2017.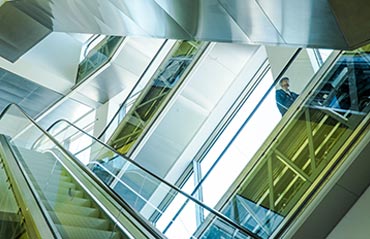 9th January, 2017
Lift Owner News – Recall of lifts in the event of fire
We are often asked about whether lifts should be recalled in the event of fire.  With the recent publication of revised British Standards dealing with fire safety in the design of buildings and specifying the lift recall operation, it is a good moment to publish a  "Lift Owner News" article on this subject. Click on […]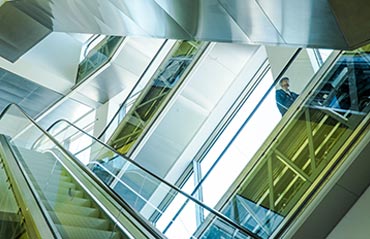 19th December, 2016
LEIA Newsletter – December 2016
The latest LEIA newsletter has been published with an introduction and round-up of recent news, a feature on the new Lifts Regulations, an update from the trailblazer apprenticeship group, and 2017 dates for your diary.. Click here for the LEIA newsletter page. Click here for the December 2016 newsletter.