LEIA's technical guidance documents available to download
---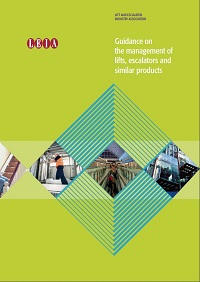 Guidance on the Management of Lifts, Escalators and Similar Products (April 2009)
This is a nineteen-page publication referencing most of the legislative provisions directly affecting lifts, escalators and similar products, as well as a number of non-statutory guidance documents. It contains information about which all those with responsibilities for lifts/escalators should be aware. Also included is information on maintenance.
Hard copies are available at no cost for small quantities through the Association. Order here.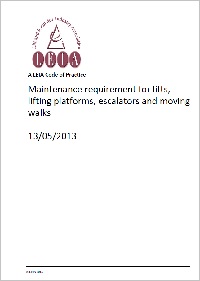 LEIA Maintenance Code of Practice (May 2013)
The LEIA Maintenance Code of Practice has been produced to assist LEIA members and their customers in working together to put in place a maintenance regime to match the customer's needs and which, protects the people who use and work on the products covered by the maintenance agreement.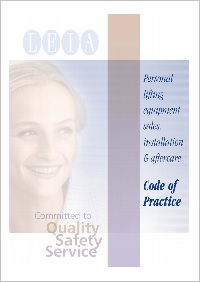 Code of Practice for Personal Lifting Equipment (revised September 2003)
Developed in collaboration with the British Standards Institution (BSI) this code of practice gives recommendations for best practice in the sales, installation and aftercare of personal lifting products. The code includes measures directed at the removal or easing of consumer concerns and undesirable trade practices arising within the personal lifting equipment sectors of the lift and escalator business.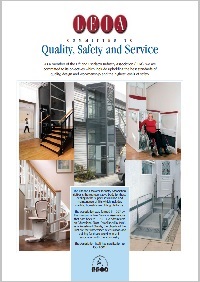 Committed to Quality, Safety & Service
The LEIA Personal Lift Group has worked to make available a short leaflet which is a summary of member's commitment to Quality, Safety and Service of personal lift products.